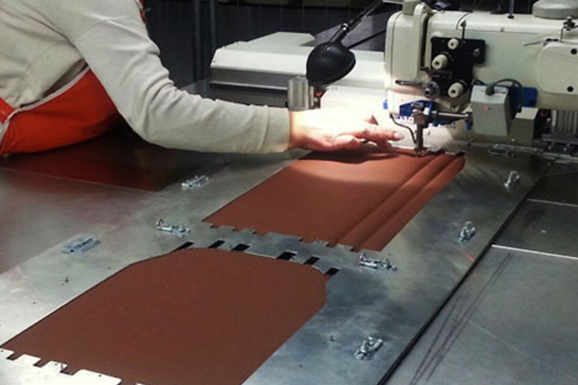 Fionda srl
Fionda is qualified partner able to offer both quality and experience.
A complete service, from product development up to the finished cover, able to support and assist during all phases, providing not only support but also innovative solutions.
R&D Interiors an design assistance
Mock up Development
Cutting
Sewing
Leather wrapping
Customer care and assistance
---
Resource
The technical equipment of the departments have recently been innovated with the latest equipment that have allowed us to increase production capacity and simultaneously increase the efficiency of processes in economic terms . All departments are equipped with advanced machinery and equipment.
Stitching

Flat step stitching machines
Double needle stitching machines
Manual Pattern stitching machines
Automatic Pattern stitching machines
SAB Air-bag stitching machines
Whip stitching machines
Sleeves machines
Leather embossing machines
Automatic leather/textile drilling machines
Cutting

Leather skiving machine
Automatic Leather cutter
Automatic Textile cutter
Roll-out Textile
Cutting press (embossing, dieing)
Automatic leather scanning machine
Automatic nesting machine
Wrapping

Adhesive manual cabin
Drying bonding chamber
Manual bonding cabin
Automatic bonding cabin
Wrapping work bench with air laser alignment
Vacuum machines
---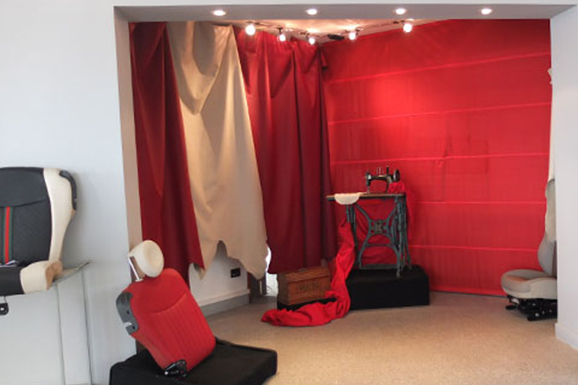 Mock-up and Development Area
Fionda srl has a skilled Mock-Up and R&S Dept. that in synergy with the technical department implements the required design with innovative production solutions, meeting customer needs. Fionda srl can start up from 2D/3D rendering, from technical designs or from physical samples, generating all data required by the customer. Fionda srl has a team works in synergy with customers R&D department in order to end up with a production ready project.
---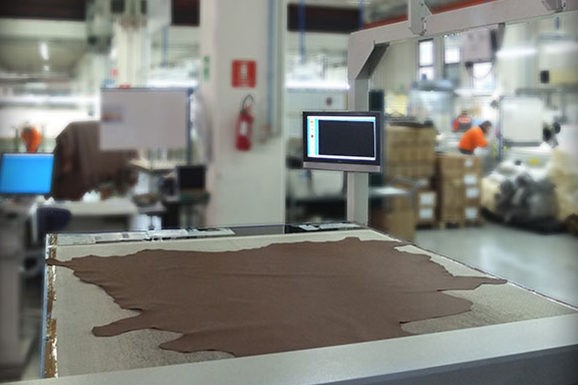 Cutting
Cutting and laser cutting machines for leather as well as textile cutters are part of the resources available to our customers. A wide range of our services, facilitates numerous further machine options in the cutting area. The company invests continuously in the newest technology in order to meet all production requirements.
---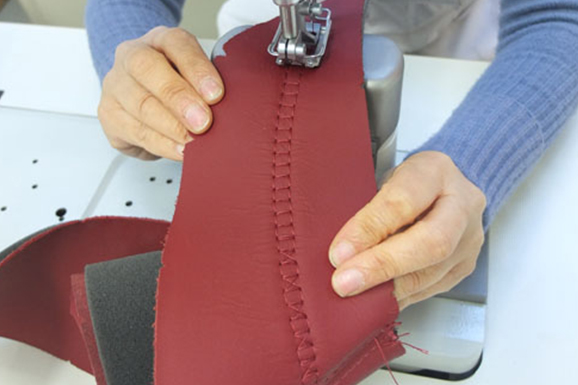 Sewing
Fionda srl is mainly engaged in the production of leather interior coatings for the automotive sector. The industrial process through which the product takes shape is defined by several stages:
embossing
flat step stitching
decorative stitching
two needle stitching
sab air bag stitching
sleeves stitching
metal wires installation
100% thread cleaning
control 100% gp12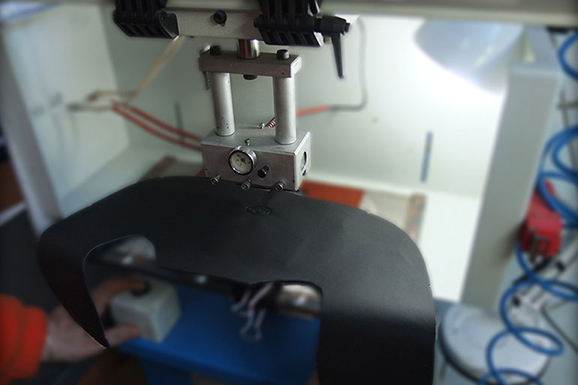 Embossing
Possibility to emboss patterns in relief or negative, apply logos or decorative signatures.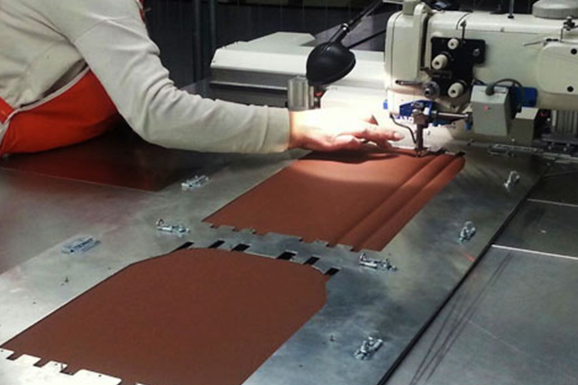 Decorative stitching
Automatic, computer controlled stitching machines allow to apply patterns that improve both design and seating comfort. These patterns can be lines, squares, up to customers desire.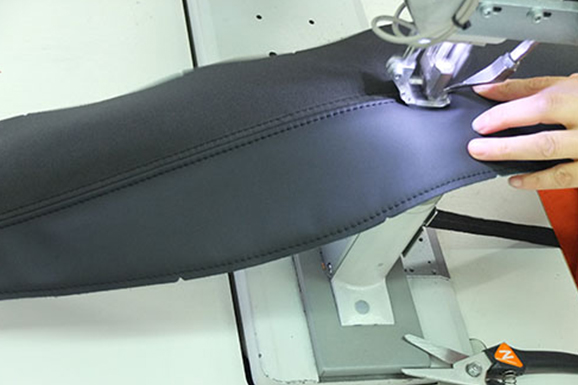 Two needle sewing
Double stitching in parallel, with the characteristic of having a greater resistance and an aesthetic decoration.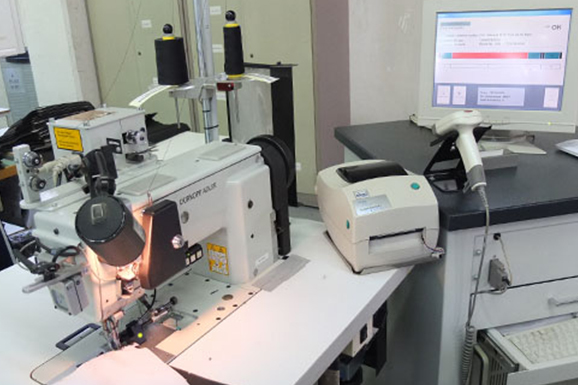 Air bag sewing machine
A computer controlled process that stores all data relevant to this life saving device. Several parameters are checked, such as tread type, tension, stitching length and much more, all is stored and applied to the cover.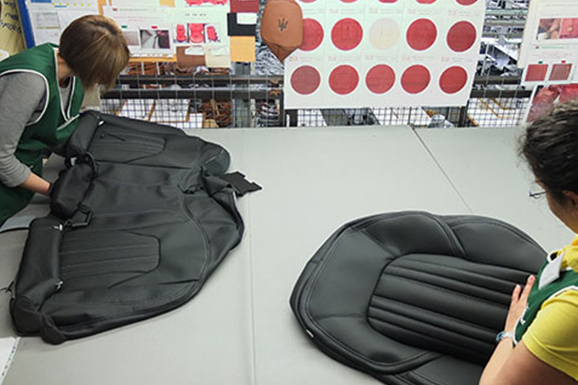 Control GP12
Dedicated workstation GP12 certifies compliance with all requirements imposed by the customer specifications and the internal quality systems:
UNI EN ISO 9001:2015
IATF 16949:2016
---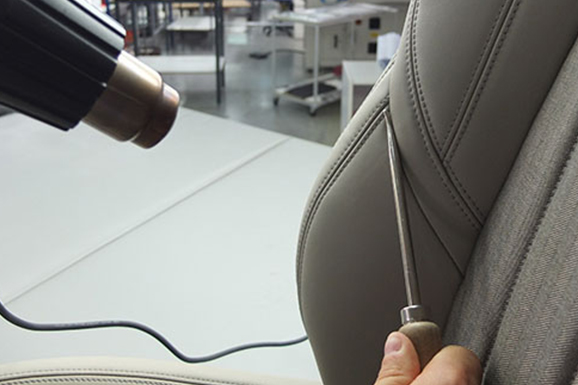 Saddlery
After a cover is manufactured we can complete the job by positioning the cover on the seat frame or part to be upholstered. This craft requires highly skilled workers able to transform a perfect cover into a perfect seat. This activity can be also performed as refurbishment service on site.
---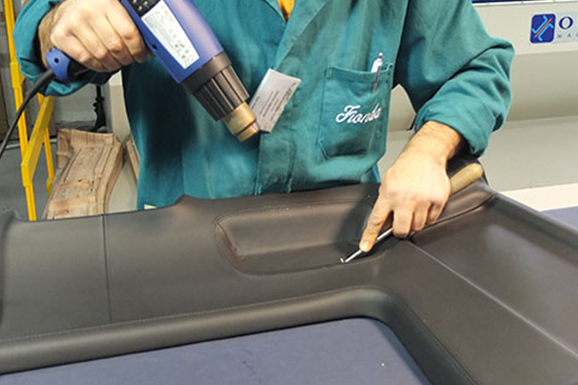 Leather Wrapping
Built-in parts are leather or textile wrapped, Fionda has a dedicated production area where the latest technology is used and a highly skilled craftsmanship is required.
The finished leather covering is fitted accurately by laser positioning, allowing compliance with the stringent tolerances.
Surface tension application
Bonding application(manual/automatic)
Manual covering
Turning up
Vacuum
Finishing
Control 100% gp12
---